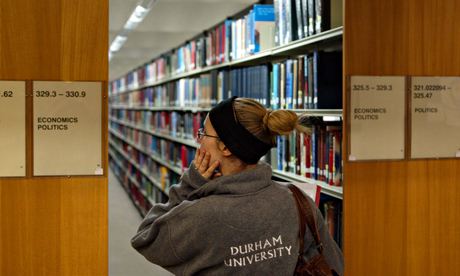 It is not only the world economy that is in crisis (
IMF approves $17bn Ukraine bailout
, 2 May). The teaching of
economics
is in crisis too, and this has consequences far beyond the university walls. What is taught shapes the minds of the next generation of policymakers and so shapes the societies we live in. Forty-one associations of economics students from 19 countries believe it's time to reconsider the way economics is taught. We are dissatisfied with the dramatic narrowing of the curriculum that has taken place over the past couple of decades. This lack of intellectual diversity does not only restrain education and research. It limits our ability to contend with the multidimensional challenges of the 21st century – from financial stability to food security and climate change. The real world should be brought back into the classroom, as well as debate and a pluralism of theories and methods. This will help renew the discipline and ultimately create a space in which solutions to society's problems can be generated.
United across borders, we call for a change of course. We do not claim to have the perfect answer, but we have no doubt that economics students will profit from exposure to different perspectives and ideas. Pluralism could help to fertilise teaching and research, reinvigorate the discipline and bring economics back into the service of society. Three forms of pluralism must be at the core of the curriculum: theoretical, methodological and interdisciplinary.
Change will be difficult - it always is. But it is already happening. Students across the world have already started creating change step by step. We have founded university groups and built networks both nationally and internationally. Change must come from many places. So now we invite students, economists and non-economists to join us and create the critical mass needed for change. Visit
www.isipe.net
to read the full manifesto and connect with our growing networks. Ultimately, pluralism in economics education is essential for healthy public debate. It is a matter of democracy.
Severin Reissl, Max Schröder, Faheem A Rokadiya, Pia Andres, Glen Costlow, Joakim J Rietschel, Ayse Yayali